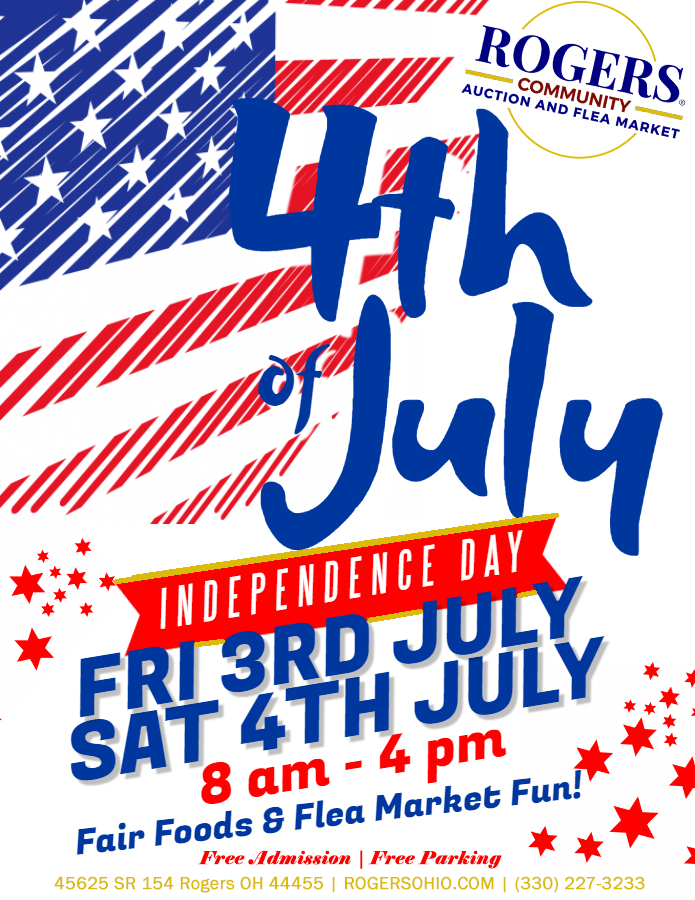 Rogers, Ohio The Tri State Areas LARGEST Open Air Market is open Friday July 3 and Saturday July 4, 2020 for Flea Market Fun, Fair Foods, Fresh Air & Fun!
Fireworks Friday July 3, 2020 at dark, weather permitting.
Shoppers Enjoy Free Admission & Free Parking.
Sellers call (330) 227-3233 to reserve your space(s). 15'x30′ space with electric and parking is just $26 per day for non-concessions / $75 for Concession Trailers.
Shopping? Bring a wagon or cart, sunscreen, comfy footwear, your appetite, eye for treasure, and sense of adventure!
Scooter Rental is available. First come, first served.
Flea Market
Farmer Market
Plants
Tools
Toys
Meat Market
Amish Grocery
Groceries
Baked Goods
Antiques
Automotive
Artisan Items
Vintage Goods
& So Much More!