The best thing about budget decor tips like these? They are even more affordable if found at the Flea!
So we built it … and they came.
On Saturday May 5, 2018 we somewhat quietly held a special Saturday sale for antique, vintage, handcrafted and unique items. We invited a handful of food concessions and hoped for a quaint sale of 150 or so vendors. We nearly doubled that number. Some vendors sold out.
Almost immediately vendors and visitors began asking when the "next one" would be? We weren't sure how to answer that. Now we are.
The Next "Saturday Special Sale" will be October 6, 2018. The theme of a smaller 300+ vendor (but remember our "small "is other market's "big") market offering a few hundred vendors of antique, unique, vintage, handmade and hand finished items, concessions, horse drawn wagon rides, produce, pumpkins and a fun shopping event for those who enjoy spending time treasure hunting.
As of now we will host up to Seven Saturday Special Markets in addition to our Friday Flea Market year round. The Saturday Markets are not intended to mirror or replace the Fabulous Friday Market that has been going strong (and made us famous) for over 63 years. The Saturday Markets will range from special "themed" markets to full size markets open to all vendors. Be sure to follow us on Facebook (RogersFlea), Instagram(RogersAuction) and visit our website at RogersOhio.com for 2019 Saturday Dates and remember we are open Fridays All Year Round.
These warm (hot!) days make us all want to take to the porch, patio or deck to relax and catch some breezes! Our upcoming Mega Monthly Consignment Auction  is a great source for outdoor furnishings – or furnishings re purposed for summer living! Ask me how many vintage gliders, wicker furnishings and patio sets I've purchased for pennies on the original dollar? No, don't, my husband actually does not know. No need to look in the back of the barn dear. Yes we have always had three complete patio sets, why do you ask?
Check out this inspiring article about some "past prime" 1970's furniture (the kind that shows up at auctions OFTEN) and see how it was reworked into charming outdoor furniture that won't blow away in the breeze!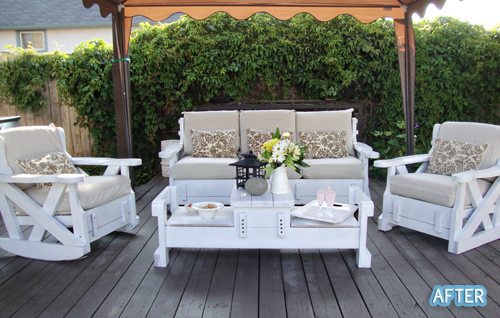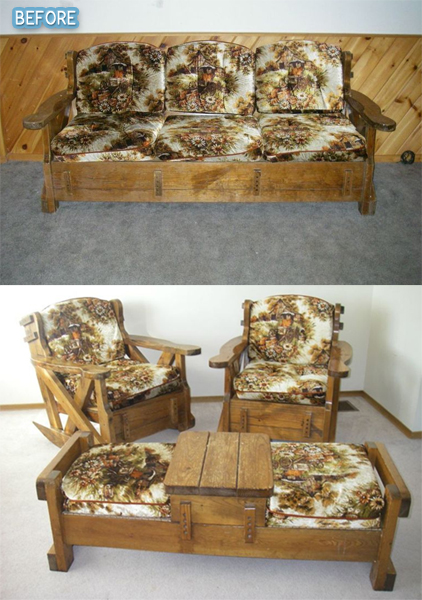 Search Our Site
Recent Posts