These warm (hot!) days make us all want to take to the porch, patio or deck to relax and catch some breezes! Our upcoming Mega Monthly Consignment Auction  is a great source for outdoor furnishings – or furnishings re purposed for summer living! Ask me how many vintage gliders, wicker furnishings and patio sets I've purchased for pennies on the original dollar? No, don't, my husband actually does not know. No need to look in the back of the barn dear. Yes we have always had three complete patio sets, why do you ask?
Check out this inspiring article about some "past prime" 1970's furniture (the kind that shows up at auctions OFTEN) and see how it was reworked into charming outdoor furniture that won't blow away in the breeze!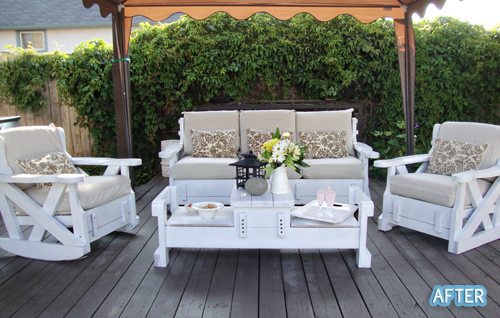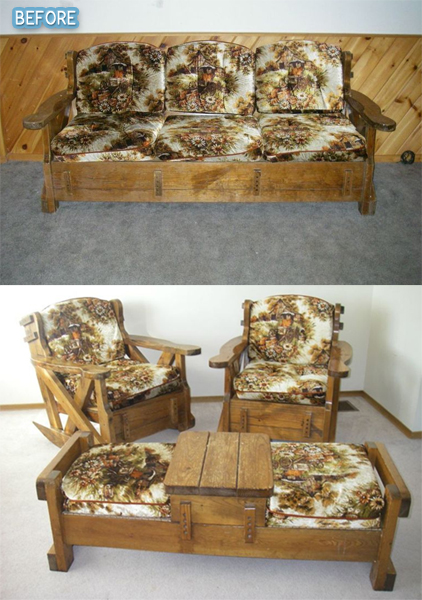 It was with great sadness that (some) greeted the news that our favorite Fixer Upper couple, Chip and JoJo of Fixer Upper (HGTV) Fame were going off air. While we know we will still have their seventy-billion other Magnolia/Waco Oriented Business offerings to fall back on, the truth is we may have to get our "Fixer Upper On" all by ourselves! Never fear, Rogers Flea Market is always here with our award winning market and miles of aisles to bring you chippy, vintage, creamy white, farm fresh fixer upper fresh farmhouse goodness.
Be sure to follow Rogers on Facebook, Instagram, and Pinterest via the links on this website!
We are proud to have over 78k Google hits in the past month alone and reviews out the wazoo (that's a technical term. It means "a whole lot!") We are always interested in coverage and appreciate the many visitors who share their fun flea treasure hunting (and doughnut eating) adventures with us. Grab a gyro, some fresh hot fries, a silky sweet ice cream, tangy lemonade (hey, it's lunchtime here, can you tell?) and enjoy this virtual visit with the Tri-State Area's Biggest and Best Open Air Market. Rogers flea market: a top preference in Ohio and an award winning market
Search Our Site
Recent Posts